MORE CONSISTENT*
ANTI-TANGLE TURBINE
The Anti-Tangle Turbine provides more consistent suction* that won't get clogged-up by hairs, so it maintains the optimum suction for a long time. *Based on internal testing. Tested at the turbine fan using a mix of hair and pet hair on floor. Compared with conventional Samsung VC21F50VNAR/EV.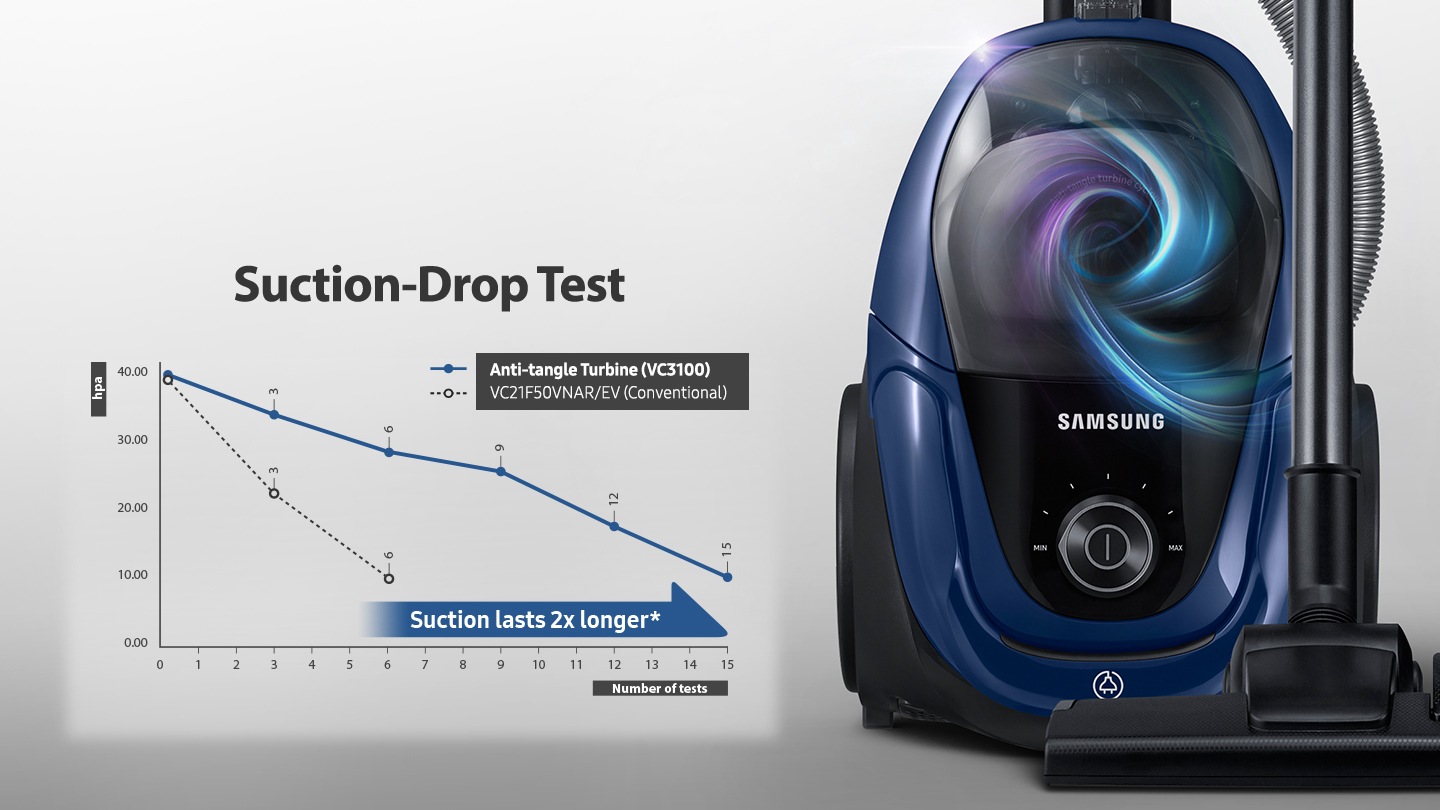 NO MORE HASSLE
SIMPLE MAINTENANCE
Enjoy simple maintenance with the Anti-tangle Turbine, which prevents dust, dirt and hair from getting tangled around it. The Easy Dustbin can also be easily detached and hygienically emptied at the push of a button.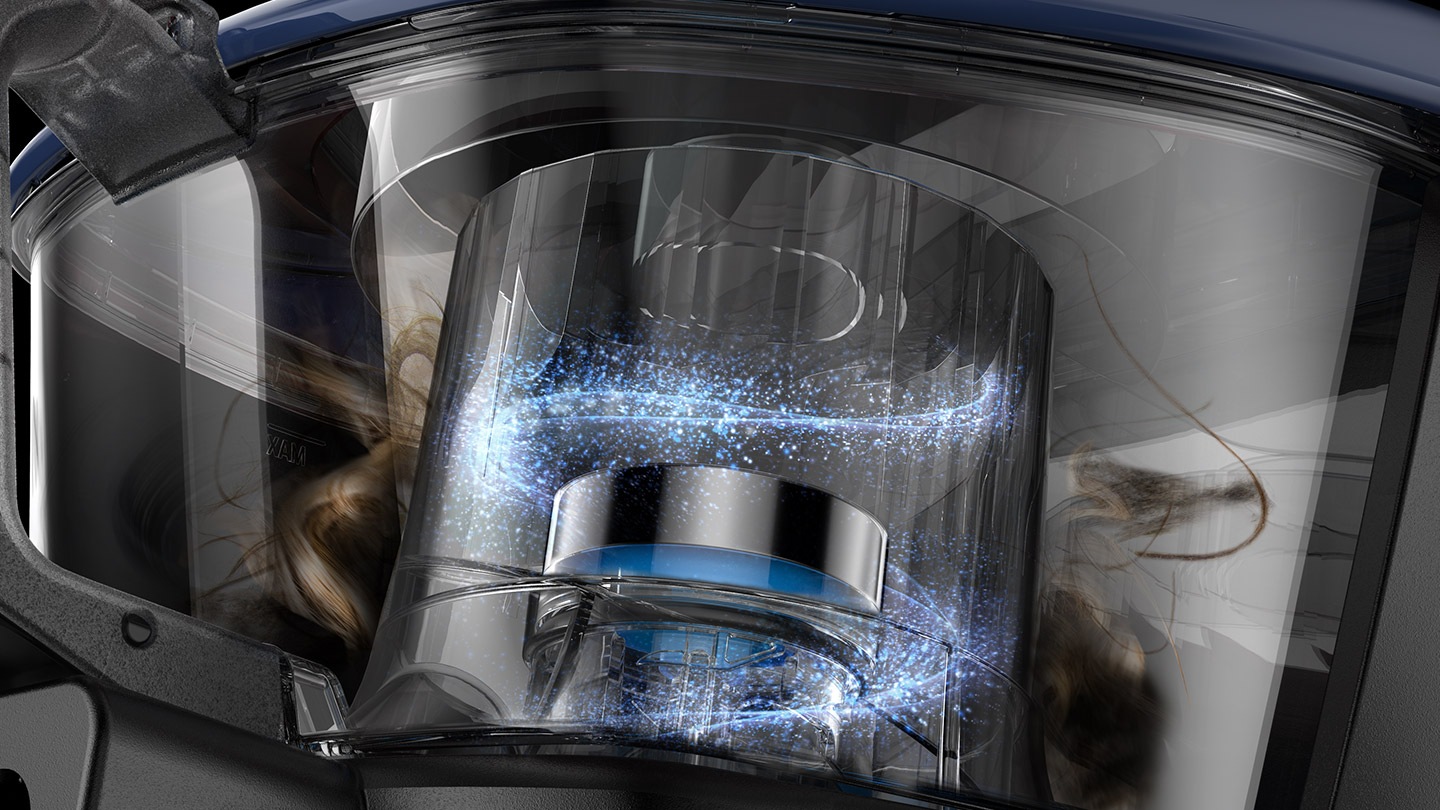 EASY TO CHECK INSIDE
LARGE CAPACITY DUSTBIN
Its large capacity dustbin can hold 2 liters of dust and dirt, so you can clean for much longer without having to empty it as frequently. And because it has a large transparent "sunroof" style cover you can easily see how full it is with just a quick glance and without having to bend over.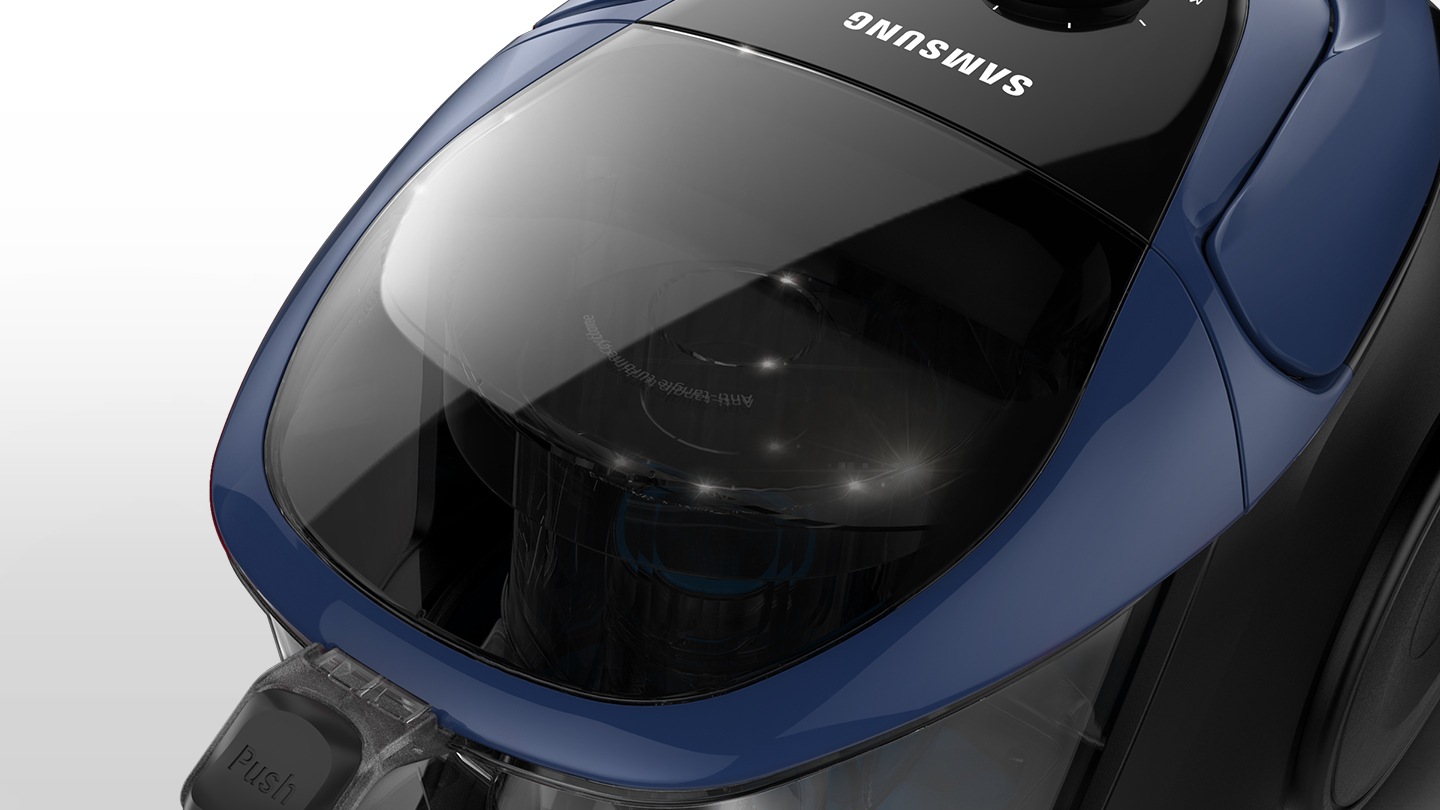 EASILY DETACHABLE
STEP. 1
Simply pull the dustbin from the body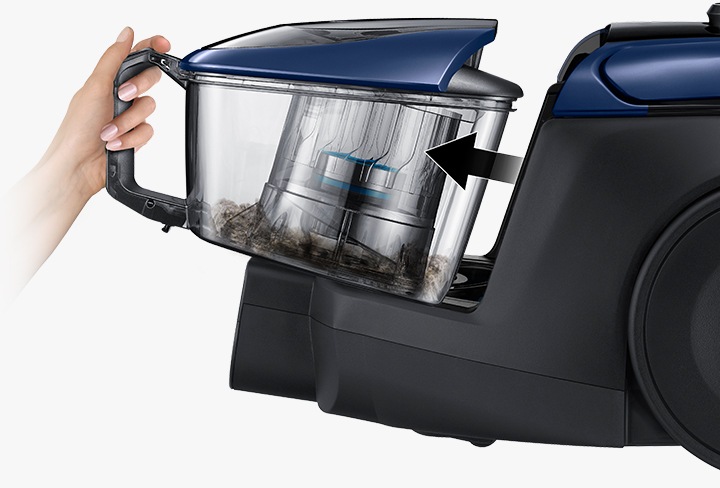 STEP. 2
Open the lid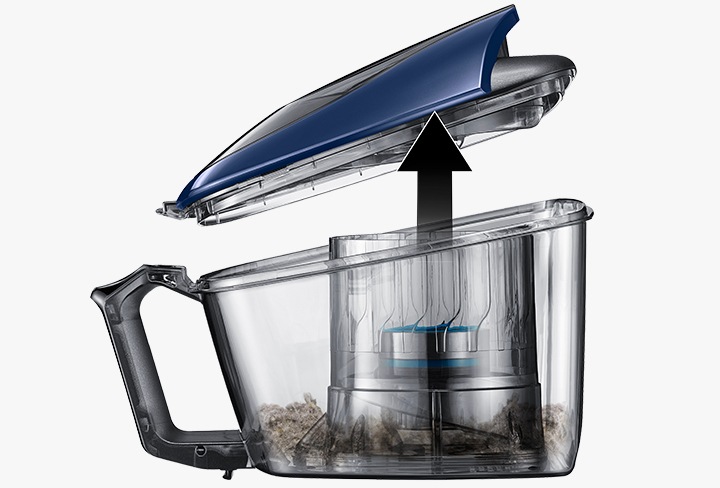 STEP. 3
Tip the contents into the trash can and then effortlessly slide it back – all without having to touch the lid or put your hands inside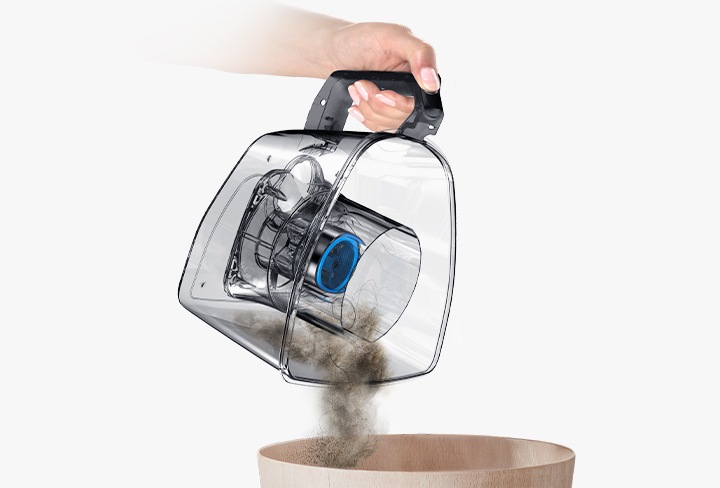 HOLD IT COMFORTABLY
EASY GRIP HANDLE*
An ergonomic, non-slip Easy Grip Handle* gives a firmer and more comfortable grip. You can easily control its movement without your hands becoming tired or dropping it. And it rotates, so the hose won't get tangled.
*Available on VC18M312XXX, VC18M314XXX, VC18M316XXX series.
SPECIFICATIONS
Dust Collection

TypeCyclone Force with Anti-tangle Turbine
Dust Capacity 1.5 ℓ

Performance

Max Consumption Power 1,800 W
Noise Level 87 dBA
Suction Power 370 W

General Information

Power Control  –  Body On / Off
Cover Color  – Valitality Blue

Brush
Accessory
Convenience Feature
Filter

Exhaust  – Yes
Pre-Motor – Yes

Pipe
Physical specification

Power Cord Length – 6 m
Action Radius – 9 m
Set Dimension –  (WxHxD)272 x 243 x 398 mm
Set Weight – 4.6 kg
Gross Weight – 7.7 kg