RINNAI RB3CGT Built In Hob
4657
Details

Inner Flame


Safety Device


Schott Ceran Glass


Made In Japan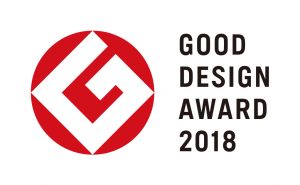 Japan Good Design

Greennovation
The 'Greennovation' platform is a breakthrough idea that brings together a synergy of 'innovative technology' and 'environmental sustainability'.
RInnai's Original Combustion Technology
Armed with 52% heat efficiency, the Inner Flame burner cooks faster and uses lesser gas than conventional gas hobs with 40% heat 
Versatile Flame Settings With Simmer
Perfect flame control, with powerful, controllable and even heating, providing the ideal setting to cook your favourite Asian dishes.
Save Gas and Cooking Time
The Inner Flame burner helps reduce energy – it heats the cookware from the middle – resulting in less heat lost.
Inner Flame vs Normal Flame
Less heat lost vs more heat lost.
Aluminium Lourve
Oxygen can be drawn in rapidly for more efficient gas burning.
Cast Iron Pan Support
Cast iron pan support is solid and never deforms in shape. It ensures stability of your wok and pan.
Inner Drip Pan
Overboiled soup will flow into the inner drip pan, which can be easily taken out for cleaning.
Protection From The Wind
You no longer have to worry about leaving the windows open when cooking – the Tornado inner flame is isolated and protected from surrouding winds.
Easy To Clean
Cleaning and maintenance are minimal because there are no burner head and burner ring to wash.
Surface
Schott Ceran Glass
No. of Burner
3
Gas Input
(LPG)
L/R: 3.6kW, C: 1.5kW
Gas Type
LPG
Power Supply
Battery ignition
Control Panel
Knobs
Timer
Yes
Safety Device
Yes
Pan Support
Cast Iron
Flexible Cut-Out
No
Product Size
(W x D x H) (cm)
85.3 x 43.4 x 6.6
Cut-Out Size
(W x D) (cm)
81.5 x 40.5
Technical
Diagram
Reviews