PANASONIC NAFD15X1HRT Top Load Washing Machine
2299
Details
OVERVIEW
Powerful Water Blasts Stains Away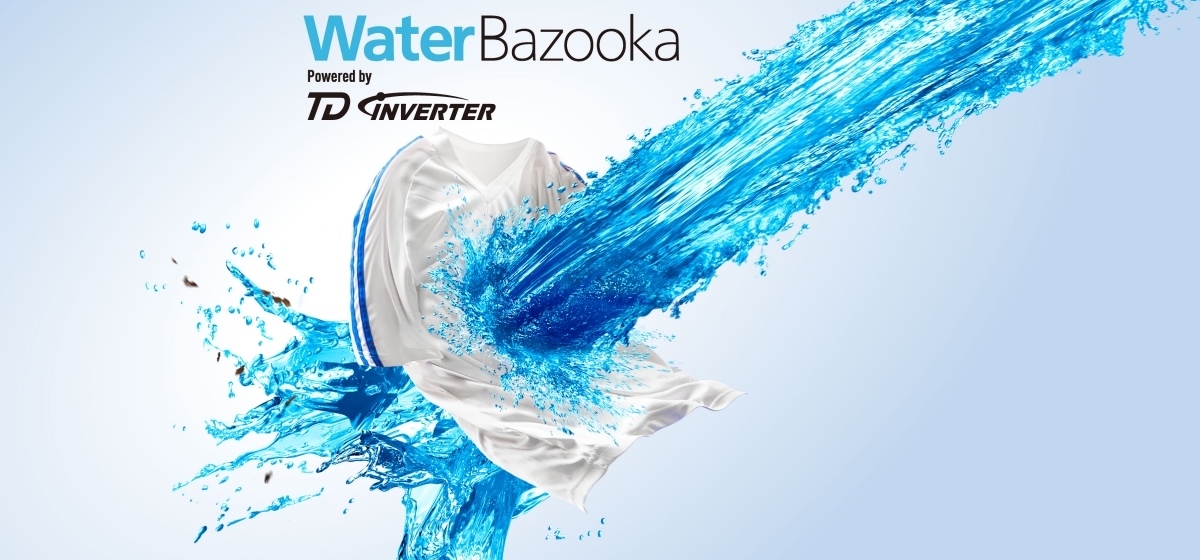 Washing off tough stains left behind by your kids is no longer a pain with improved washing performance up to 14%*. Intensive stains are simply washed away with the Water Bazooka, powered by the TD Inverter, leaving them spotless again for your child's next outdoor adventure.
* Compared to a full load washed by the Panasonic NA-F160A6 (internal testing)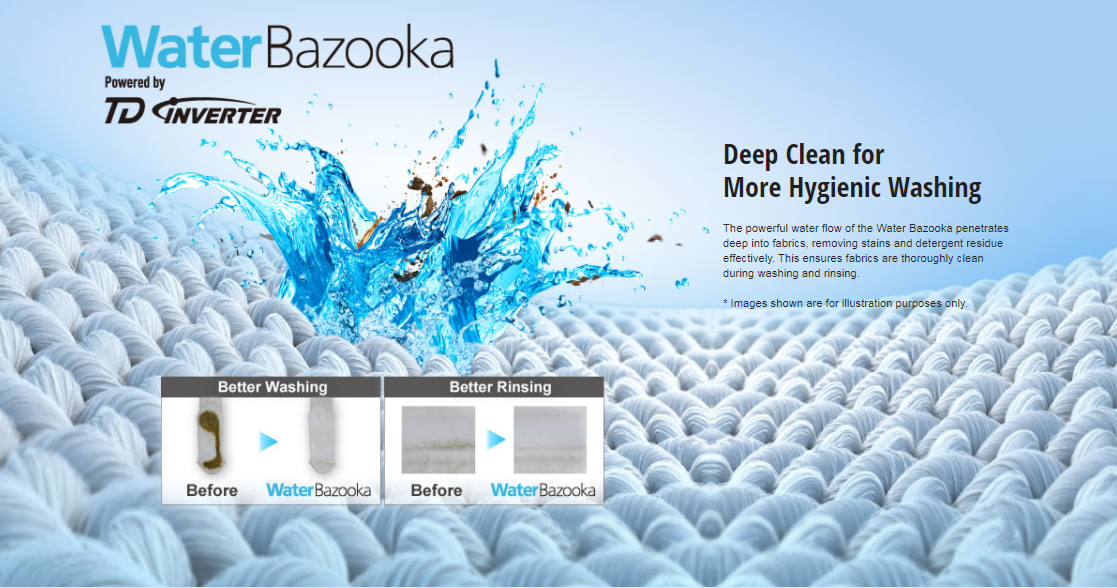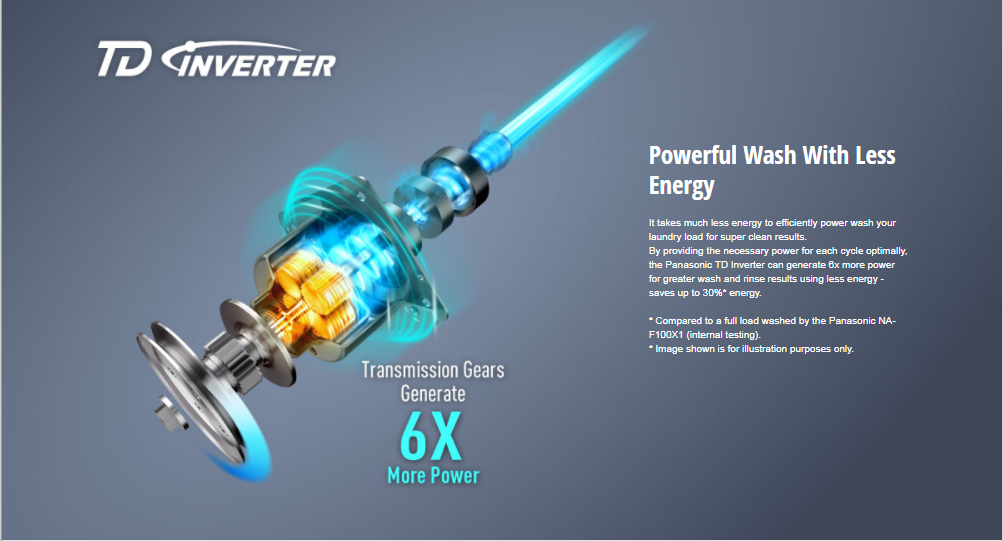 Efficient Power for Your Laundry Needs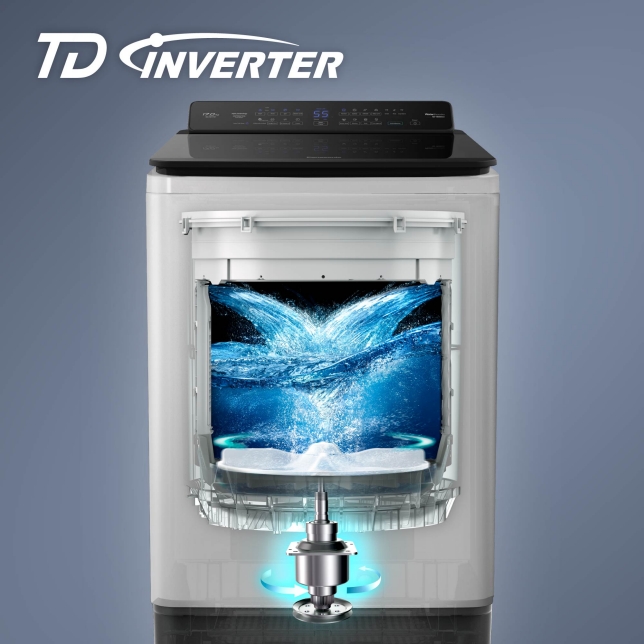 The TD Inverter with the new six-speed transmission gears provide a range of optimal rotation speeds or power needed for each cycle.
1. Clean results - stronger water flow
2. More energy savings - less energy usage
3. Less tangling - low speed rotation
4. Tub hygiene - auto tub cleaning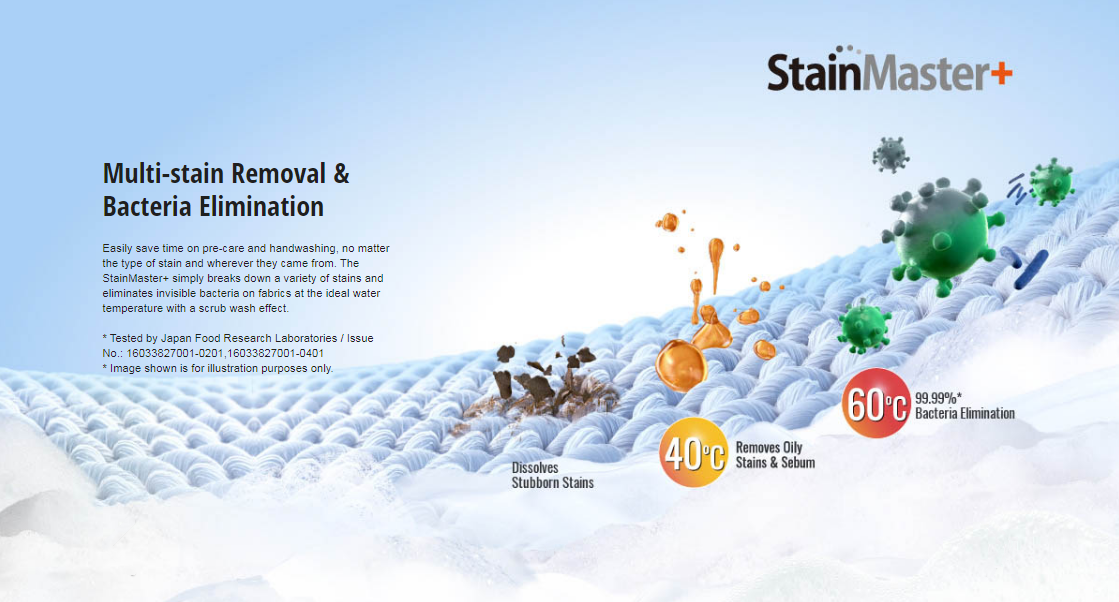 Active Scrubbing with Strong Water Flow
Powered by the TD Inverter, the Active Wave Pulsator with 8-wing design creates a powerful vertical water flow for washing with a scrubbing effect. Clothes are repeatedly moved in a scrubbing motion, removing tough stains effectively.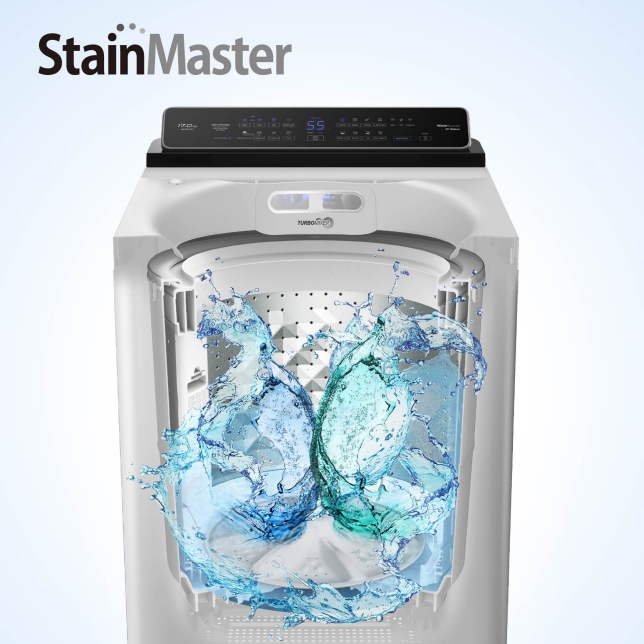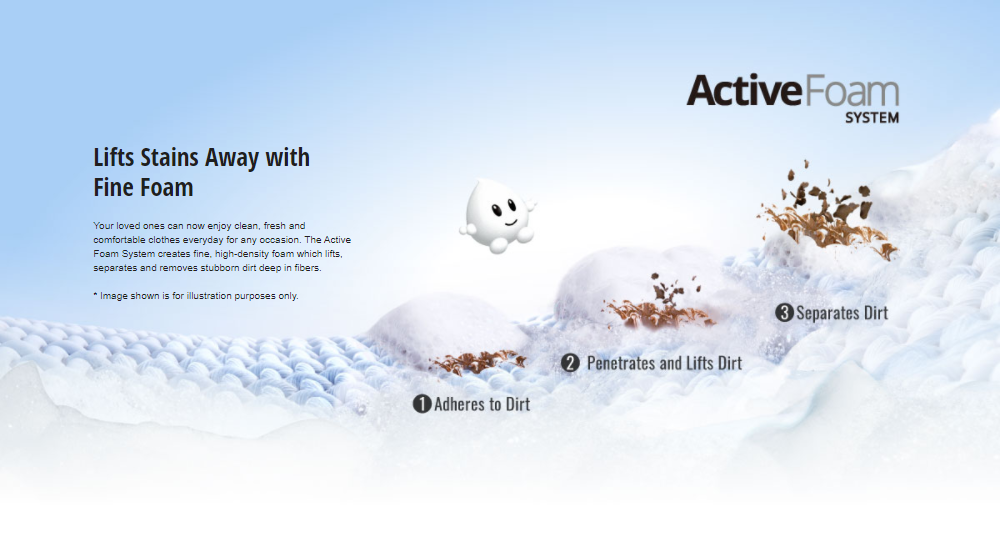 Everyday Washing Made Easy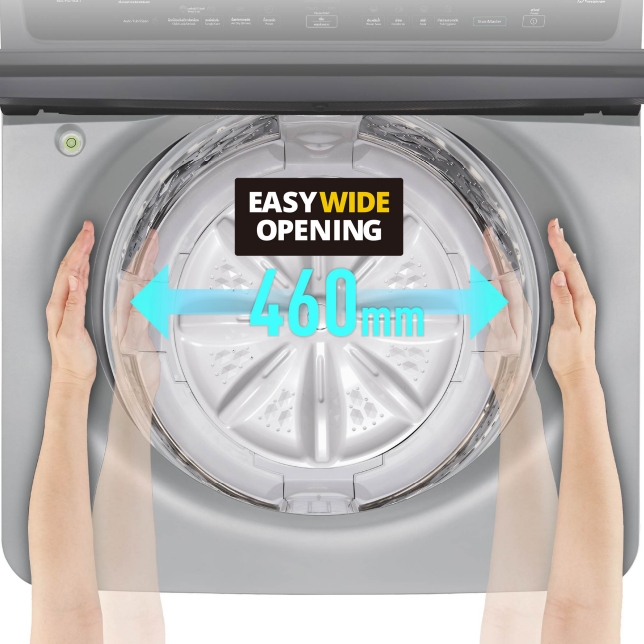 Even washing big loads of laundry can feel less of a chore, making every wash almost effortless.
The Panasonic Top Load Washing Machine is designed with a wide opening which makes it easier to load/unload your family's pile of laundry.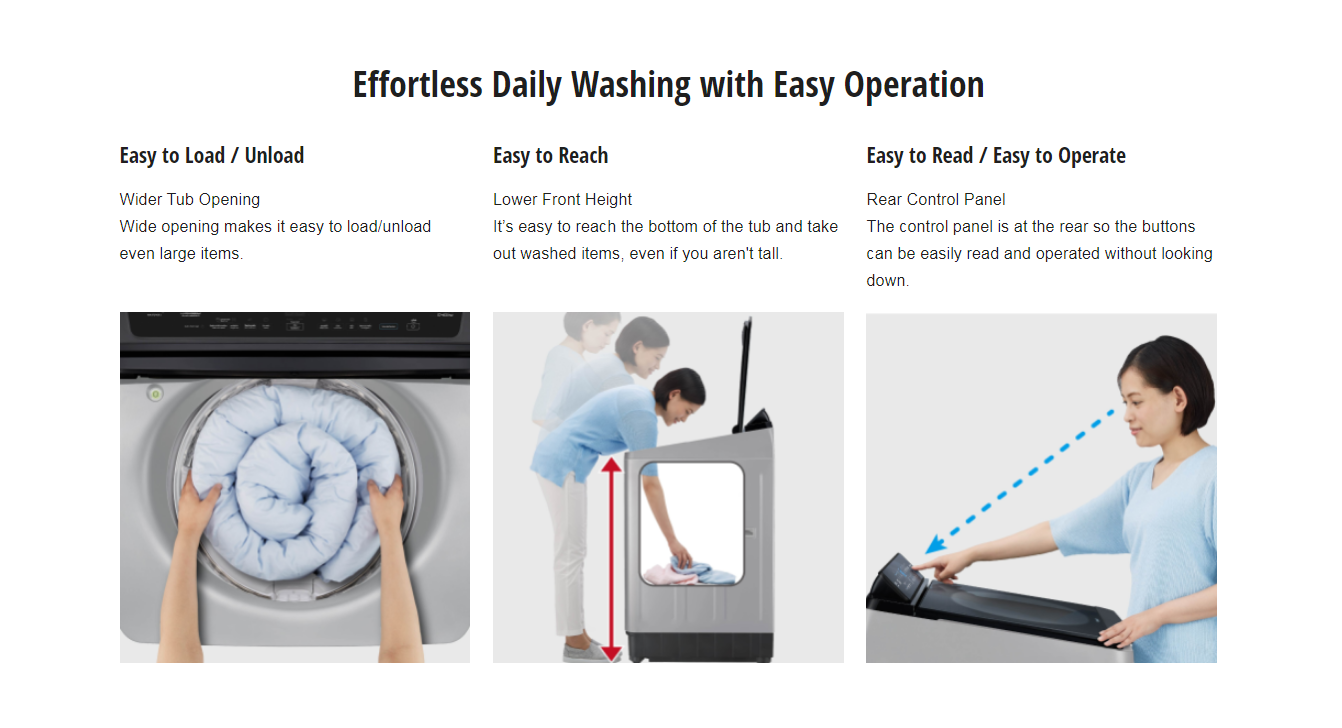 Minimalistic Design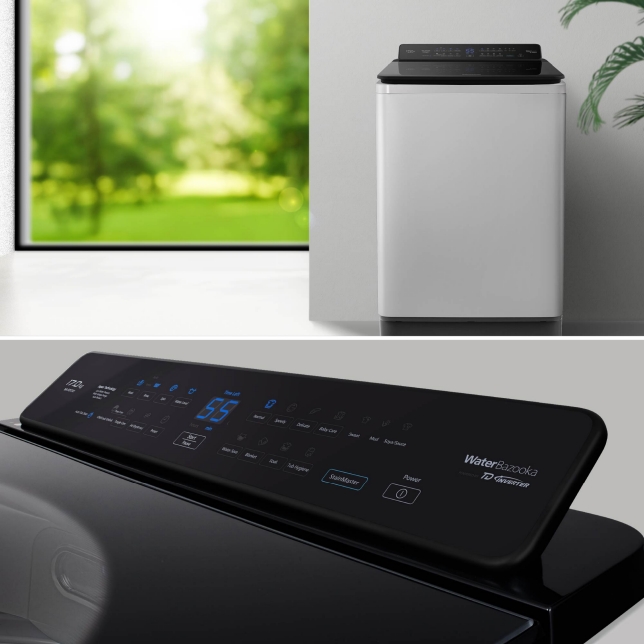 A simple control panel design together with a frameless flat glass lid gives a new modern look.
---
SPECIFICATIONS
LOADING CAPACITY
BASIC SPECIFICATION
Dimensions (W x D x H) : 640 x 705 x 1,100 mm
Weight (Net) : 50 kg
Voltage / Frequency : 220-240V / 50Hz
Control Panel Type : Direct
LED color : Blue
Digital Display : Yes
Lid Type : Tempered Glass (with print)
Color (Body) : Light Grey
WASH FEATURES
ActiveFoam System : Yes
StainMaster : Yes
Hot Wash (40℃, 60℃) : N/A
Pulsator : Active Wave Pulsator (Plastic)
Water Bazooka : Yes
Dancing Water Flow : Yes
Aqua Spin Rinse : N/A
ECONAVI (Load & Water Temp.) : N/A
Inverter : TD Inverter with BLDC motor
Water Level Settings : 10 levels
CONVENIENT FEATURES
Easy Wide Opening : Yes
Soft Closing : Yes
Tempered Glass Lid : Yes
Child Lock (with LED) : Yes
Auto Restart : Yes
Low Water Pressure : N/A
Auto Power Off : Yes
Auto Tub Clean : Yes
Remaining Time Indication : Yes
SAZANAMI Drum : Yes
Big Cassette Lint Filter : Yes
MAIN PROGRAMS
Number of Programs : 10(Direct Button)
Normal : Yes
Speedy : Yes
Baby Care : Yes
Delicate : Yes
Water Save : Yes
Blanket : Yes
Tub Hygiene : Yes
Soak : Yes
Air Dry (90 min.) : Yes
Tangle Care : Yes
SPECIAL PROGRAMS
StainMaster+/StainMaster : StainMaster
Notes
*Dimensions is without hose.
Reviews