PHILIPS FC9350 Canister Vacuum Cleaner
459
Details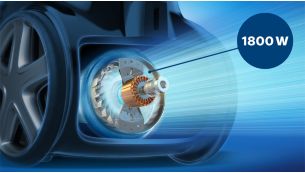 1800W durable motor for high suction power
Durable 1800W motor generates up to 360W of high suction power for thorough cleaning results.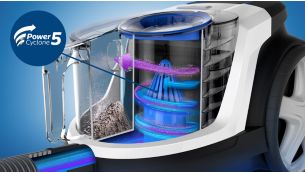 PowerCyclone 5 maintains high performance for longer
PowerCyclone 5 technology accelerates the air flow in the cylindrical chamber to separate dust from the air and maintain high performance and strong suction power for longer.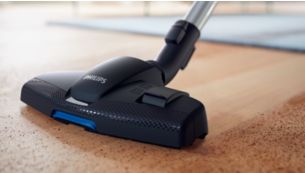 MultiClean nozzle for thorough cleaning on all floors
MultiClean nozzle is designed to seal closely to the floor to ensure thorough cleaning across all floor types.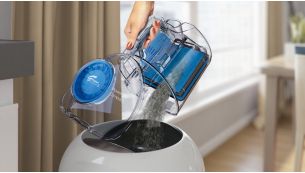 Dust container designed for hygienic emptying with one hand
Easy-to-empty dust container is designed for hygienic disposal with one hand, to help minimize dust cloud.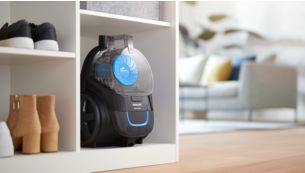 Compact and lightweight for easy carrying
Compact and lightweight design ensure both storing and carrying the vacuum is easy.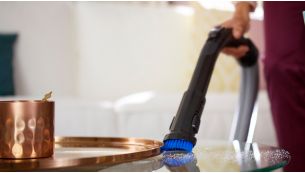 Soft brush integrated into handle, always ready to use
Dusting brush tool is built into the handle so it's always ready to use on furniture, flat surfaces and upholstery.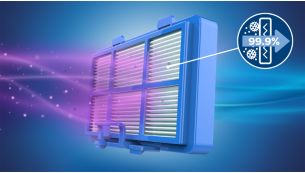 Allergy H13 filter system captures >99.9% of fine dust
The fully-sealed filtration system captures >99.9% of fine dust particles - including pollen, pet hair and dust mites - for allergy sufferers and anyone demanding a higher level of hygiene. Filtration level is equivalent to HEPA 13**.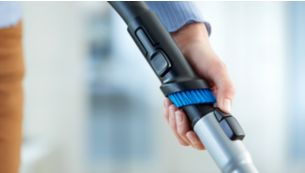 ActiveLock couplings easily adjust to every task
ActiveLock couplings allow attachments to easily fit to the telescopic tube with a simple snap.
Reviews