PHILIPS AC3033 Air Purifier
2099
Details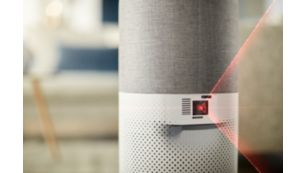 Intelligent auto purification
Smart sensing technology senses in real time and automatically removes all three major threats of indoor air: particles, harmful gases and indoor allergens. Switch easily between 3 modes; Auto, Sleep and Turbo.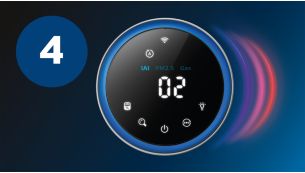 Color-coded air quality
Easily identify the air quality in your home with a simple color-coding system displayed on the top of your air purifier.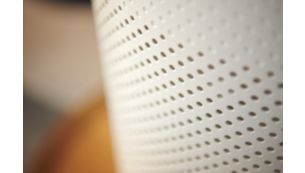 3-layer filter
Prefilter catches dust and hair, followed by the activated charcoal filter that removes harmful gases and unpleasant odors. Finally, the NanoProtect HEPA filter captures ultra-fine particles as small as 0.003 microns.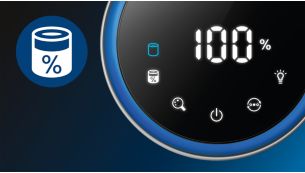 Smart filter status indicator
See the amount of pollutants filtered and how much life your filter's got left for effortless maintenance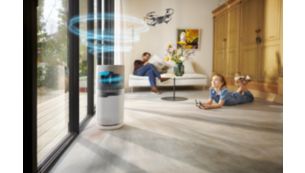 Instant purification
Superior filtration performance boosts clean air delivery to 400 m3/hr CADR. Enjoy clean air in a 20m2 room in just 8 minutes* with our new 3D air circulation system.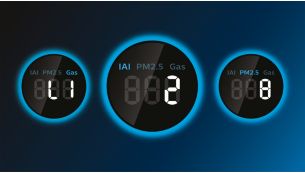 Air quality display
See the real-time air quality in your home at a glance, giving you complete peace of mind without the wait. View 3 different display options; Allergen, Gases or PM2.5.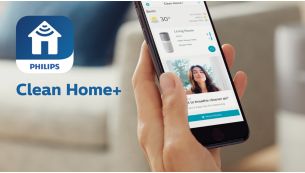 Track and control with the app
Control your air purifier and check the air quality in your home anytime, anywhere with the Clean Home+ app. Amazon Alexa compatible, command the purifier with just your voice!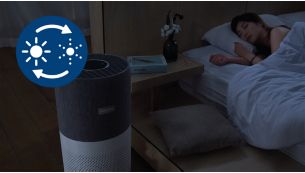 Auto-ambient lighting
Lighting automatically adjusts according to the environment in your room, giving you all of the benefits without any of the disturbance.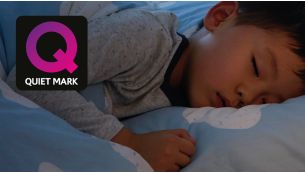 Ultra-quiet operation
In Sleep Mode, display lights are dimmed, and the purifier operates in near silence for clean air while you sleep. Certified by Quiet Mark.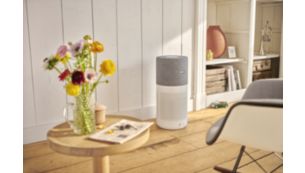 Innovative design
The sleek, minimal design features a fabric outer to help it fit in with any interior style seamlessly.
Reviews