FEATURES
3 Step Air Purification: For clean and hygiene air
Auto Mode Senses: Detects the amount of dust in realtime and auto adjust filtration power
Child Saftey Lock: Designed to prevent any accidential use by children
---
OVERVIEW
VISIBLY CLEAN AIR
Compact yet powerful air purifier that's ideal for any living space. It purifies and deodorizes the air using a 3-step purification system, and continually monitors and intuitively displays the real time air quality.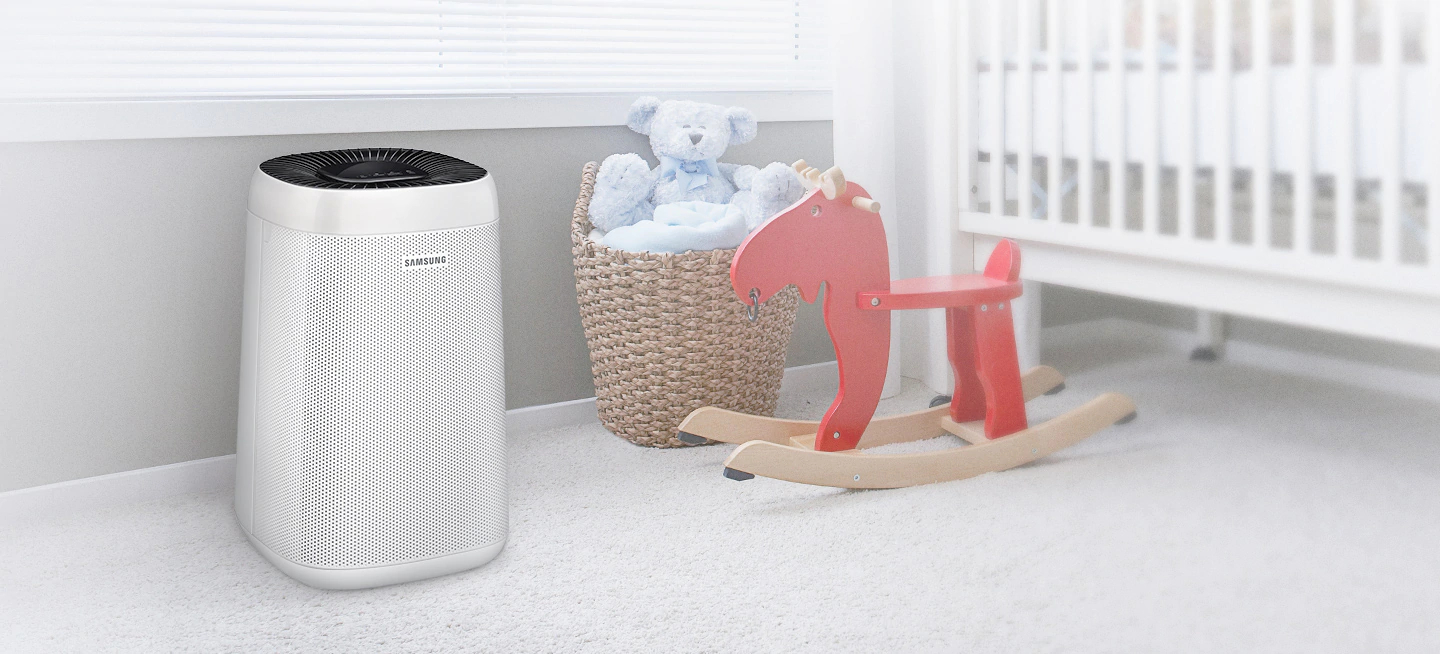 VISUALIZE THE LEVEL OF DUST
A Dust Sensor detects the amount of dust in real time and its 4-Color Indicator clearly shows the results using an LED light with 4 color variations, so you can instantly tell how pure the air is.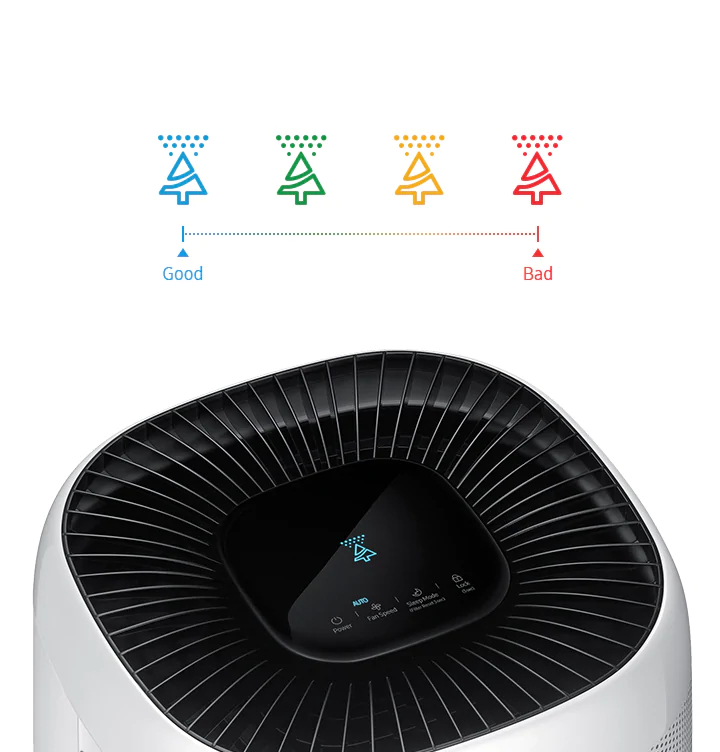 REDUCES OVER 99% OF PM2.5
A 3-step purification system keeps the air pure. It extracts large dust particles, such as pollen, deodorizes the air and reduces various harmful gases like formaldehyde* and captures over 99% of ultrafine dusts**.
* Tested on AX40M3050DMD for toluene, xylene, benzene, ethylbenzene, styrene & formaldehyde gases in KCL (Korea Conformity Laboratories).** Tested on AX40M3050DMD in KIMM (Korea Institute of Machinery & Materials).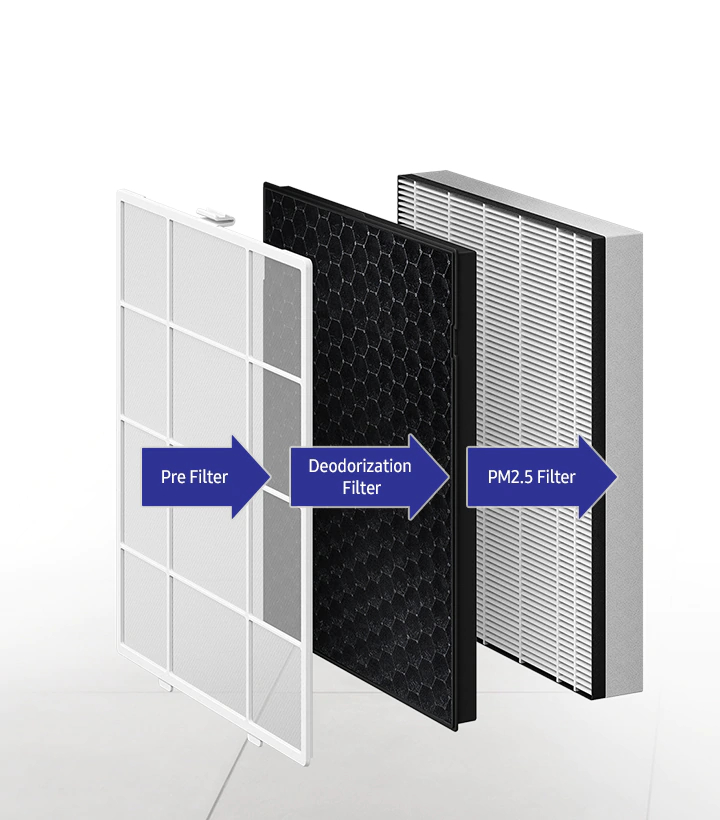 EASY TO MAINTAIN
A front-sided air inlet means you don't need to move it unnecessarily or pull it away from the wall to clean or change the filter. And a washable Pre-filter only needs periodic cleaning and the 2-in-1 PM2.5 and Deodorization filters can be quickly and easily replaced.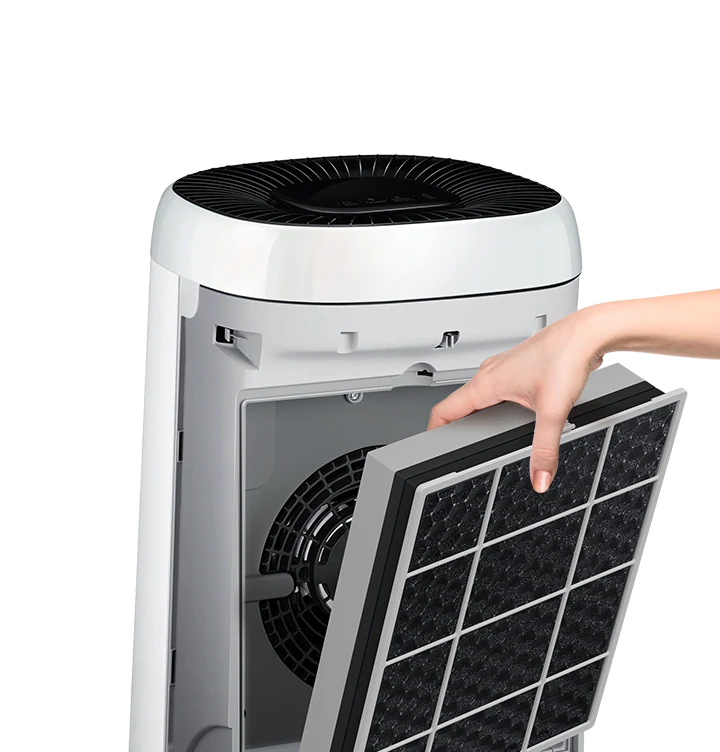 PERFORMS EFFECTIVELY
Auto Mode senses the pollution level and automatically adjusts the power to maintain the optimum air quality. Sleep Mode provides a soft and quiet air flow.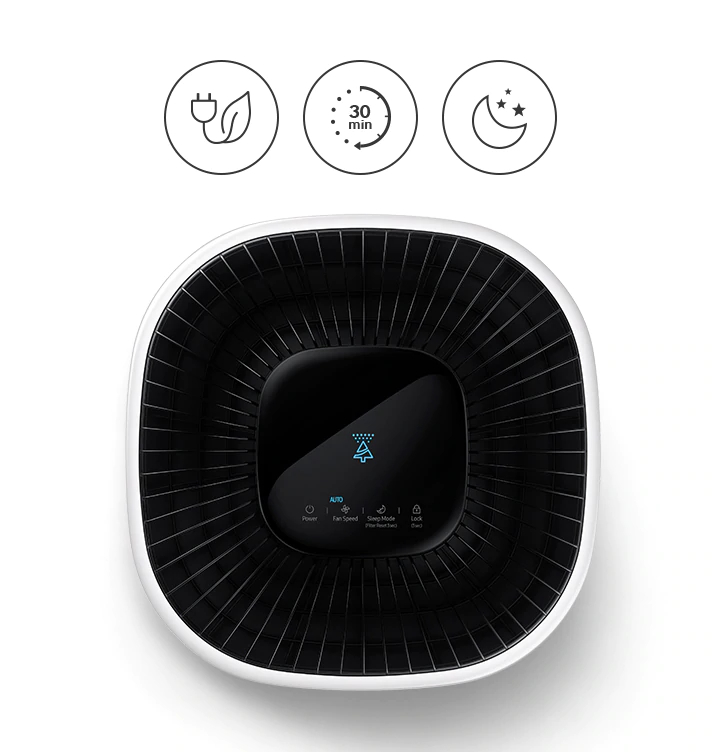 SIMPLY SAFER FOR CHILDREN
Designed to prevent any accidental use by children and protect them from harm. A Child Safety Lock makes it impossible to use the controls unintentionally and its round edged shape is safer if children bump into it.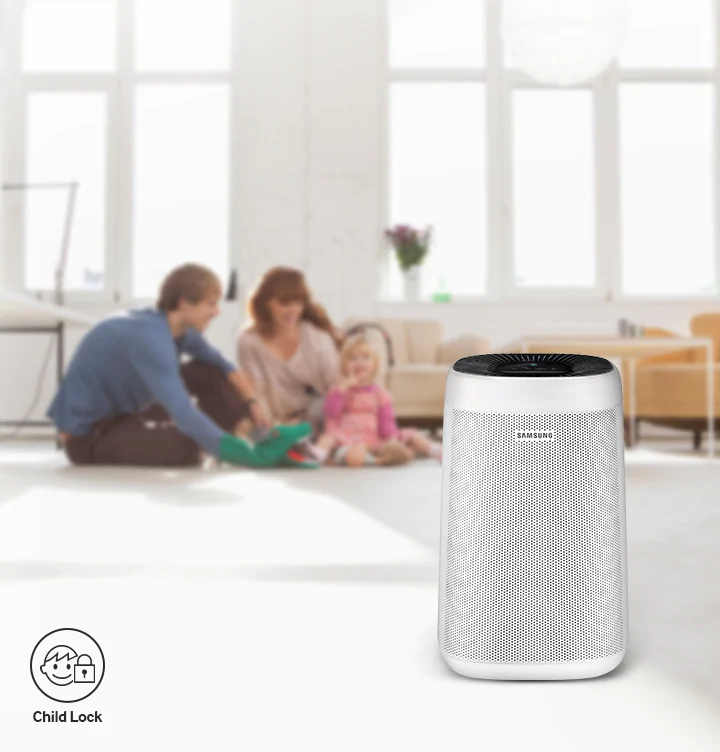 ---
SPECIFICATIONS
Capacity
Noise Level
Physical specification
Net Dimension (WxHxD, ㎜*㎜*㎜) – 350 × 540 × 350 mm
Net Weight (kg) – 8.2 kg
Colour – White
Air Flow
Air Flow Control Step (Cool/Fan) – 3 Step
Air Purification
Indicator (Cleanliness) – 4 Color Indicator
Pre filter – Yes
Dust Collecting – Yes
Deodorizing Filter – Yes
Convenience
Sensor (Dust) – Yes
Sensor (Odor) – Yes
Off Time Setting – No
Child-Care Lock – Yes
Operating Mode
Electrical Data
Power Consumption(W) – 30 W
Smart
---
USER MANUAL